10 Ideas Under $100 to Protect Yourself From Intruders (Part 1)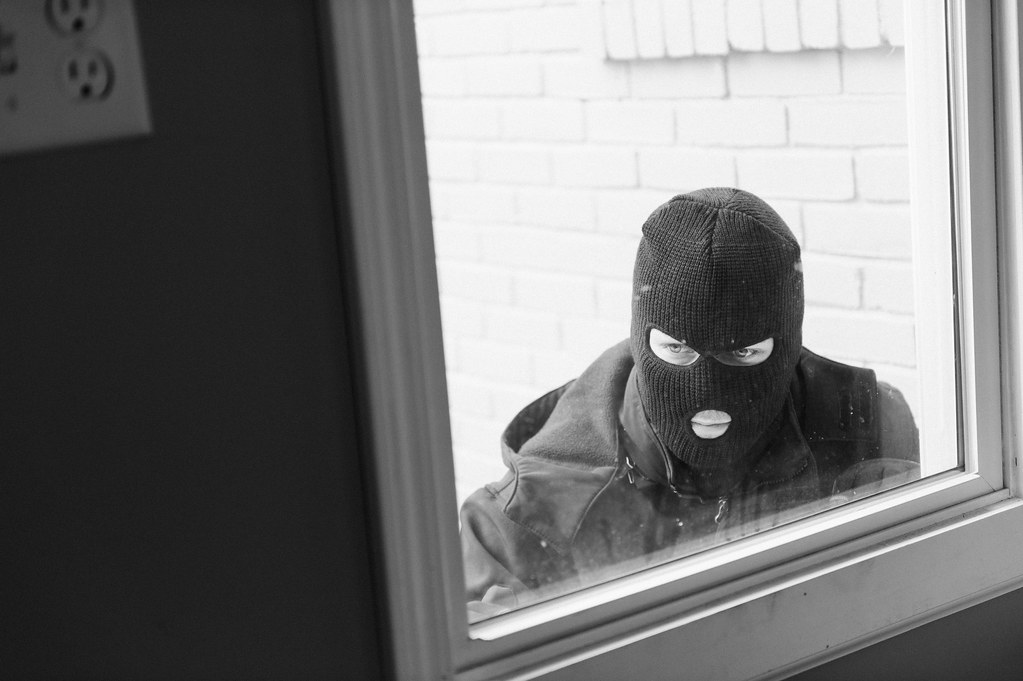 Did you know that? Like the mosquito, the burglar is a pest that is most prevalent in the summer. In fact, two-thirds of burglaries take place between June and the end of August.
More surprisingly, a quarter of Canadians who have been burglarized have done nothing to secure their homes afterwards! Lack of vigilance or a tight budget? Here are ideas for less than $100 to protect yourself from burglars.
In this post, you will find 3 ideas to get you started.
1. Securing the locks: starting at $20
It is essential to secure all entrances to protect your home. If the installation of an armoured door can be relatively expensive, you can already install a security lock.
Good to know: it is not necessary to change the whole lock, you can simply install a new security cylinder (opening mechanism in which you insert your key). Count a minimum of $15/20 for one cylinder.
To change your cylinder:
– Dismantle the old cylinder: with a screwdriver, remove the screw of your cylinder which is located on the thickness of the door (the field). Also, remove the fixing screws from your handle. Insert your key into the cylinder, turn it slightly in both directions and pull it out to remove the cylinder.
– Install the new cylinder: insert it into the lock and turn the key until you feel that it operates the mechanism. On the door field, screw the cylinder fixing screw tight enough and then tighten the screws on your handle.
2. Deterrent, motion detection lights: approximately $60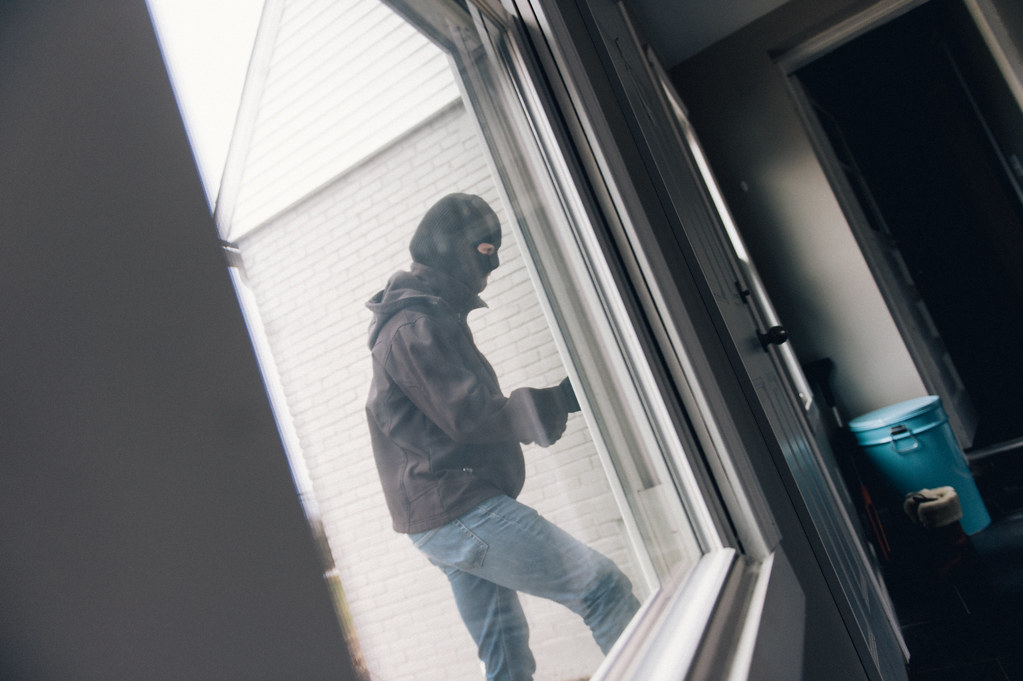 If your budget does not allow you to invest in an alarm, there are dissuasive, effective and less expensive devices. For example, the outdoor luminaire with motion detection:
Equipped with infrared detectors, it lights up as soon as a human or animal passes by and its range can vary from 120° to 360°.
The burglar, surprised by the light, may be forced to flee for fear of alerting the neighbours.
For an effective system, count approximately $60.
To be effective, the light fixture must be placed in strategic locations:
The ideal, if your budget allows it, is to place two fixtures: one at the entrance and one at the back.
Note: there are "first price" motion detector fixtures, starting at $25, but beware of the quality/price ratio.
If you only have to install one light, place it in a spot in your garden where the burglar is most likely to pass through. To choose this location, retrace your own routes through your garden and determine where you pass most often to reach your home.
3. Install fake cameras, about $35
When you want to secure your interior in an optimal way, the ideal solution is of course to invest in a video surveillance system. However, for this system to be really effective, you must plan to spend a minimum of $200. For those who would shudder at this amount, there is still the good old scarecrow technique: bluffing.
There are very similar fake surveillance cameras, available starting at $30. To optimize this strategy, stick a sticker on your gate stating that your house is equipped with a video surveillance system, about $5.
Caution: do not install these cameras in a too conspicuous place! Burglars might suspect something. The cameras should be installed so that they are visible, but not too visible. Ask your salesperson for advice.
While this technique can be a deterrent, it is not foolproof. Also, take all necessary steps to prevent break-ins:
Secure all entrances with special locks.
Close the shutters when you are away.
Do not tempt burglars by displaying your valuables.
Avoid leaving objects in your garden that could allow burglars to climb or force their way in.
The rest of the other good ideas for less than $100 to protect yourself from intruders will be coming soon in the second part of this publication. Stay posted, and don't forget to comment and share!