7 Tips to Help Use a Fireplace Safely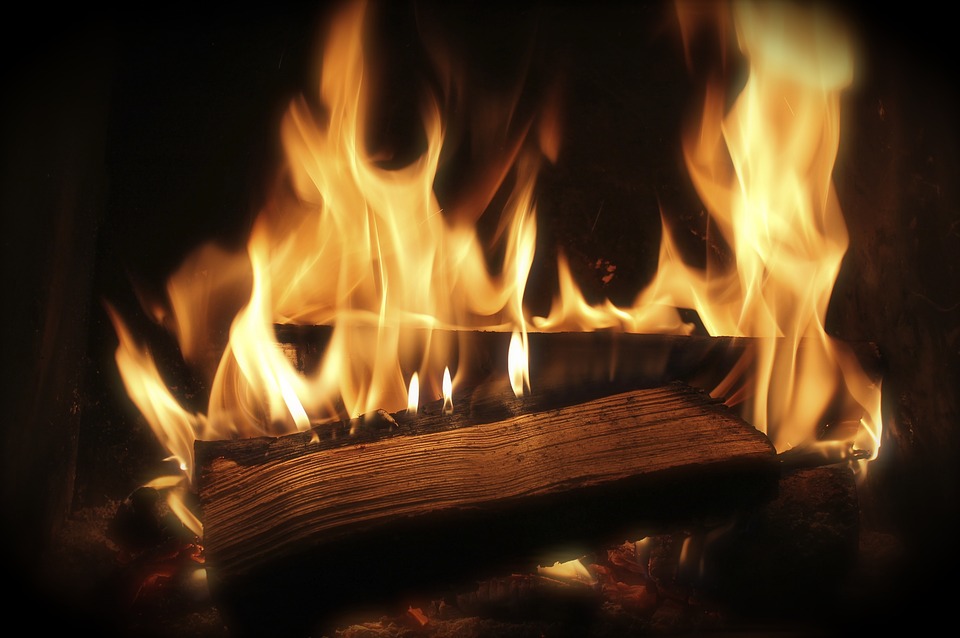 The family's image, gathered around an illuminated fireplace, is a scene that radiates protection, happiness, peace, and tranquility. It seems as if unforgettable memories can be made and worth storing over time around the warmth of an open fireplace.
Despite all the advantages that a fireplace can offer, there are, however, some disadvantages and risks of fire that, if not taken into account, can complicate our idyllic relationship with the fireplace. Here are some tips on how to use it safely and make responsible use of wood heating:

1) Use Only Dry Firewood
Green firewood contains moisture that contributes to the formation of soot. Store green wood for at least six months before using it. Another option is to use different materials specifically commercialized for combustion in chimneys, such as briquettes or pellets.

2) Light Small Fires
It is advisable not to burn a lot of wood in a short time, but to keep the fire with few logs and ventilate it little by little. It is necessary to feed the fire more often with a larger quantity; this way, we save fuel, the flames will not be so high, soot will not be formed, and the chimney will be kept clean for a more extended period.

3) Make Sure There Is Enough Air Circulation
Closing your fireplace or stove doors altogether slows smoke release, and soot is more likely to form.

4) Avoid Burning Materials Other Than Firewood
It is very counterproductive to throw materials such as plastics or treated wood into the fireplace, as they can emit toxic gases. It is also not recommended to introduce wrapping paper, cardboard boxes, or other waste. Other elements to avoid are fabrics or rags of any synthetic material, plywood sheets, aluminum foil, or all kinds of printing on coated paper. We should always use specific methods or light a piece of newsprint, never flammable products.

5) Remove the Ash Safely
Ashes from a wood-burning stove or fireplace may have been extinguished, but in many cases, houses experience fire breakouts due to incorrect removal. Since they retain the ability to ignite fires for several days, you should be very careful when disposing of them. Place them in a metal container, moisten them and cover them with a metal lid.

6) Keep the Chimney Clean
The smoke from the chimney generates and accumulates soot, an explosive substance that can damage the ducts through which the smoke circulates. This entails potential risks of fire. With good maintenance and cleaning of the chimney, you will also avoid the fumes' foul odors that will accumulate.

7) Have Adequate Air Circulation
Good conduction of air creates a warm and clean fire, producing more heat and less smoke. It is, therefore, a priority to keep the chimney clean. It may seem like a simple task: you put the firewood, light a match, and everything is ready, right? But the reality is very different! If you want to achieve a cozy fire that lasts more than a few minutes and is safe, we recommend entrusting this task to a professional every year, as specific tools are needed to perform this task.
The arrival of the cold and the change in schedule means that more hours will be spent at home. If you have a fireplace, it is time to sit in front of it and enjoy the cold and dark afternoons with the light of the fire. Of course, always with caution and safely!
Have you got any other tips in mind? Please share it with us in the comments below!