The Drawbacks of Motion Sensor Lights
Motion sensor lights are one of the best and most commonly used security systems. In part 1 of this series, we learned about the different advantages of installing these sensor lights.
But today, this article will cover the downsides of motion sensor lights!
High Initial Costs
There are different types of motion sensor lights, which can have varying impacts on the total lighting system cost. The brighter the lights are, the higher the prices will be. For instance, simple indoor sensor lights range from around $20 to $50, while more powerful outdoor lights cost about $100.
However, don't forget the installation fee! If you cannot install the motion sensor lights, expect to pay between $300 and $400 for the installation of these security lights. Even if a simple LED sensor floodlight is $30, including the installation fees can bump the price up to around $ 330.
Also, don't forget the ongoing cost of ensuring that the sensor light works properly.
Lack of Control
Suppose you see your outdoor sensor light on in the middle of the night, but you realize that the light was just triggered by bugs when you go outside. It can be really annoying if this turns into a regular occurance.
One negative aspect of motion sensor lights is that they can often create "false alarms." For instance, if you live in a quite busy and active neighbourhood where animals, cars, and people regularly pass by, your security lights will always be unnecessarily triggered, which can become a real nuisance. 
Despite providing safety, motion sensor lights can also become disruptive, especially at night when you only want to walk around a room without the lights on.
Unwanted Shutoff
Another disturbing feature is when security lights turn off when you don't want them to. For instance, if you are sitting on the patio at night, reading a book and suddenly the light goes off. You have to get up and frequently move to keep the lights on. It is noted that sometimes the set shutoff time of these sensor lights may be too short such as for only 10 or 20 seconds. This explains why some people spend money installing additional lights that can be manually switched on and off.
Shorter Lifespan of Luminaires

With a high initial cost, sometimes you expect the motion sensor light to last longer. However, if minor things frequently trigger your security lights, there is a high possibility that the luminaire's lifespan is shortened. This can occur, especially if you are living in a very busy area with increased activity.
Limited Area Use

One major criticism of these sensor lights is that they cannot cover a full room. It is noted that they can only be considered for small areas, such as toilets and small storage closets. Some daylight sensors are even more restricted as they are only suitable for areas near windows.
Moreover, a company that installed motion sensor lights in its meeting rooms received many complaints from its employees as the lights placed on higher levels could not detect relatively short people.
Difficulties

It is seen that one can have many frustrating issues with motion sensor lights.
Security lights may not work due to improper installation, low batteries or interference problems.

Motion lights staying on due to a power surge, improper installation or incorrect settings.


Flickering Lights
Causing Fire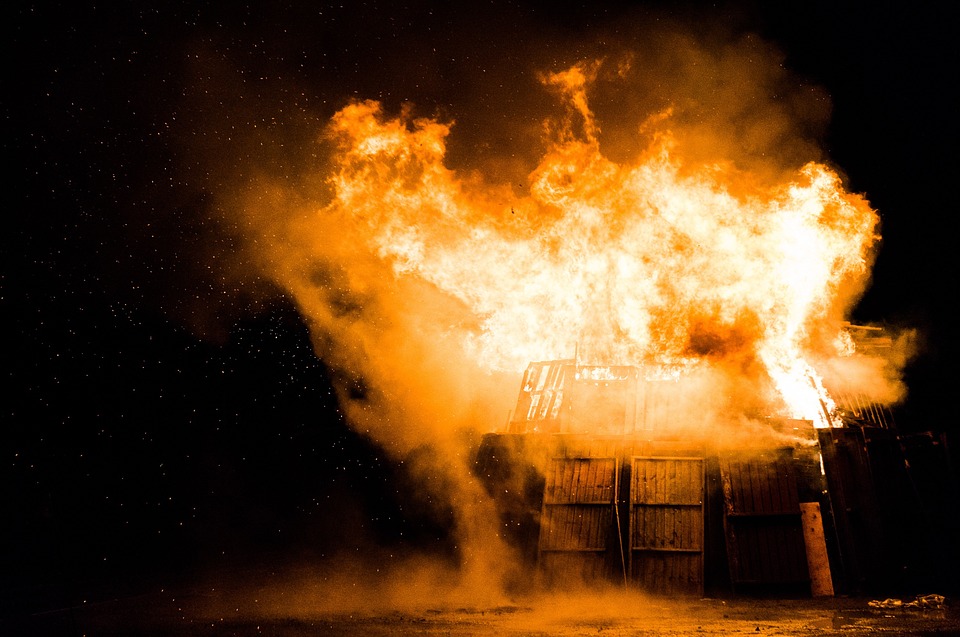 Where does the fire come in here?
Usually, we buy these sensor lights as they provide excellent security and act as active deterrents against criminal activities. However, in 2018, some firefighters in America have thought differently. After responding to a damaged house in Montana, fire officials have concluded that some motion detection lights can cause fires at home.
What to Do Next?
In this 2-part series, we have identified the pros and cons of motion sensor lights. However, if the advantages are a bit blur in your mind, let me refresh it for you:
Advantages of Motion Sensor Lights:
Easy to install

Convenient

Affordable

Active deterrents against home intruders

Energy-Saving

Children and disability-friendly


No need for extra outdoor lights
Now that you have the benefits and drawbacks of installing security lights in front of you, what will be your final decision? Please share your comments below!