Home Automation and Connected Home: The Concept of Automation

Summary
– What exactly is automation?
– Without automatisms, no connected house!
– Price of home automation
Intelligence has been invited to create your connected homes for a few years now and is constantly evolving our daily lives. First with the automatisms installed on objects (garage door…), then with their programming (washing machine…) and remote control (heating regulation…), until the robots and connected objects. The whole is controlled by home automation systems on smartphones and tablets.
What exactly is an automation system?
With the help of a machine or a mechanism, automation replaces in an automated way without human intervention a usual and predefined action of an object. The automation system uses "partners" within your home automation system to accomplish its task.
Sensors
These partners can be home automation sensors of movement, presence, light, smoke, etc., electronic equipment that are essential to the precise evaluation of the environment at a given time. For example, correctly automated and programmed, a sensor in a bed will detect the person rising in bed at night and cause the lighting of a light path to guide him in the room.
Programming
You can also use a home automation program to modify the scenarios at will, such as opening the heating every evening at 6 pm to reach 19°C when you come home at 8 pm.
Home automation center
Finally, you can use a box or programmed home automation center that manages and pilots your home automation installation alone, interacting with your orders transmitted via remote controls, smartphones, and tablets.
Without automation, there is no connected home!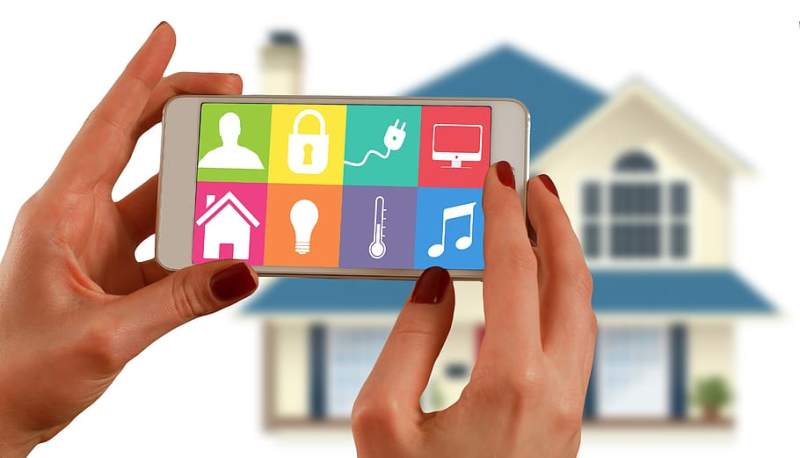 By mechanizing domestic actions, home automation eliminates the need to do the same, such as closing the shutters, adjusting the heating to the preferred level, turning on the alarm, or vacuuming. The gain in comfort, in the regularity of actions, and security is quite sure.
Automations have multiple and infinite functions. Combined with connected objects and your home automation system, they allow you to control all kinds of objects by adapting to the conditions you define. For example, you can automate:
– an access gate to your house;
– the motorization of the shutters to program opening and closing according to the hours of the day, the orientation of the rooms, the season, the outside climate which has just changed, etc.;
– objects that compensate for handicaps (PMR equipment);
– the triggering of the radio, the light, etc. to simulate your presence, according to the scenario planned by your home security system;
– the security alarms of your swimming pool;
– the management of radiator heating and thus save money by determining, for example, the behavior of a radiator according to the weather outside. There are also connected thermostats that allow you to control all the heating zones of the house independently of each other but from the same interface.
Price of home automation systems
To automate your gate, you will have to spend between $250 and $3,000 and between $50 and $500 for motorized shutter kits.
As for security alarms, they can cost from $50 to $2,000 and more, depending on your house and its characteristics.
Finally, the automation of your radiators is relatively affordable since it takes between $50 and $250, a price that will quickly pay for itself through the savings made.
How did you find this post? Please, remember to share and comment below.
Read more:
Home Automation and Lighting Management;
How to Choose Your Home Automation Gate?
Home Automation Sensor: Which Model for Which Function?
Garage Door Automation for Your Security;
Home Automation: What is Gate Motorization?