Home Security System: How Does it Work?
Home security system is a modern, easy-to-operate and effective method of securing entry points into a home. Installed at strategical points around the house, sensors intelligently link with a control panel set up in a convenient location inside the house to completely protect your property.
The control panel is the brain of home security systems
The control panel is a computer that communicates with the other components of the system. Its main function is arming and disarming the security systems, sounding the alarm in case of breach and is linked to alarm monitoring companies. The panels are accessed via pass codes, voice commands or programmed with wireless remote controls.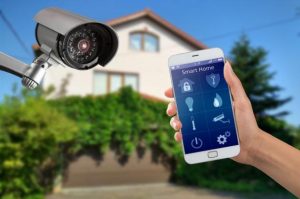 Sensors are the arms and feet of the system
Mostly installed on doors and windows, sensors are installed adjacent to each other, creating a circuit that senses when a door or window is being opened. Sensors communicate with the control panel when the security system is armed, reporting whenever an entry point is breached. Consequently, an alarm is sounded to notify the breach and at the same time informing the alarm monitoring company.
Motion sensors are a crucial security component
Mostly used to protect rooms containing extremely important valuables, motion sensors detect movement in a case a trespasser is tip-toeing around your property. Motion sensors can protect a given space by creating an invisible zone that cannot be breached without sounding an alarm.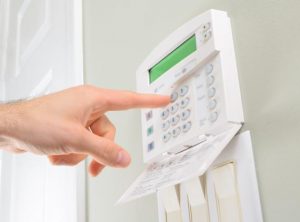 Surveillance cameras are part and parcel of most security systems
As a key component of your home security system, surveillance cameras come with a wide range of interesting features. A well placed security camera can monitor distant areas of your property, remote buildings and all entry and exit points. Most surveillance cameras can be controlled with a remote on your computer, laptop, smartphones and tablets. Additionally, video footage can greatly help in case of theft and also deter criminal activities around your property.
Alarms act as the mouth of your system
Home security alarms should be loud enough for people in the house and even neighbours to hear. They are the first communication tool that inform owners of a breach or hazard around the property. A high-decibel alarm can also deter crimes and scare burglars to run away from your house and property.
If you're thinking of investing your money on a smart home security system, then do it. It is worth the money and a truly effective solution to protect your property and loves ones.