Why Are Smart Home Security Systems Beneficial to Pet Owners?
Do you want to install a burglar alarm or remote monitoring system but worried about all those potential false alarms commonly associated with your four-legged friends? Keep calm and check out these "pawsome" and smart pet-friendly home security solutions that will give you and your family utter peace of mind!
Anti-Theft Alarm for Pets
If you have pets, you will need a suitable burglar alarm. Pet-tolerant alarms are no different from ordinary burglar alarms. They look and work the same. The main difference, which makes the alarm pet-friendly, is the passive infrared (PIR) motion detectors.
PIR sensors are designed to detect the movement of body heat. Once activated, the sensors continuously look for changes in the thermal environment. When motion is detected, the sensor triggers the burglar alarm and turns on the CCTV. If you are using a smart home alarm system, you will receive an alert on your smart device.
If surveillance cameras are connected to the system, you will see real-time images of what is happening in the room where the sensors and cameras are placed. We will see later why this is great news for pet owners.
So, What's the Difference With Pet-Friendly PIR Sensors?
Animal-friendly PIR sensors are specially designed to ignore any changes in body heat movement at ground level. Anything that has a weight or mass of fewer than 35Kgs will be ignored. If an intruder weighing more than 35 kg attempts to enter the room by crawling on the floor, it will still be detected.
But What If I Have Big Pups?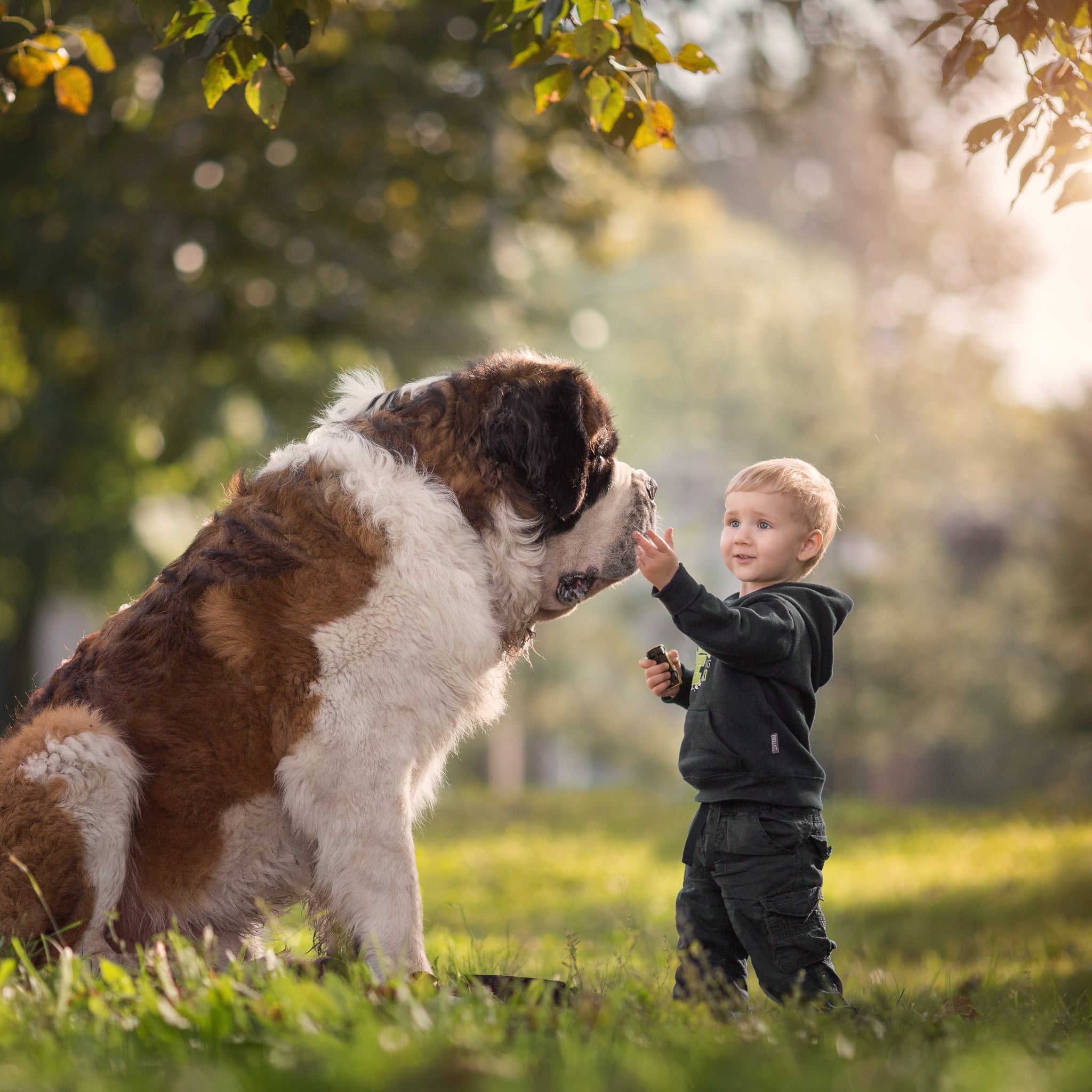 Good question! A dog weighing more than 35 kilos may set off an alarm system in your home, even if it tolerates animals. Unless you restrict the area in which your large animal is allowed to walk. You can install a child safety gate or explore other options besides PIR sensors.
Door contacts are one solution. Installed on doors and windows, they detect unauthorized openings once the home alarm system is activated. Glass breakage detectors are another option. They catch the sound of broken glass on a given frequency. This noise triggers the alarm system when it is activated. Thus, if an intruder tries to enter by breaking a window, the sound triggers the alarm.
Why Should I Switch to Pet-Friendly Home Security Systems?
There's a reason why so many pet owners opt for intelligent home security systems, and that's because of genuine peace of mind, where you get to see real-time images of what's going on in your home.
A Smart Remote Monitoring System works with passive infrared motion sensors, just like a traditional home security system. The only difference is that once the PIR sensors detect motion, the Wi-Fi connected cameras take a snapshot of what's happening and transmit it to your smart device instead of instantly activating an alarm. This allows you to immediately see if the sensors have detected a real intruder, or if it's just your cat jumping on the shelf or your dog stretching on the kitchen counter, both of which trigger a pet-friendly PIR sensor.
You can disarm and reset your burglar alarm system remotely from your unit once you've confirmed it was your furry friend who caused all the fuss!
Smart Sensors – Perfect for Monitoring Your Pet
A smart home security system is an excellent way for you, as a pet owner, to keep an eye on your loyal companions when you're away from home. Some alarm systems can also be combined with smoke, natural gas, and carbon monoxide detectors. This way, in the event of a gas leak or fire on your property, you will be alerted to the problem so that you can take the necessary measures to ensure the safety of your beloved pets.