5 Reasons to Make Your Home Smart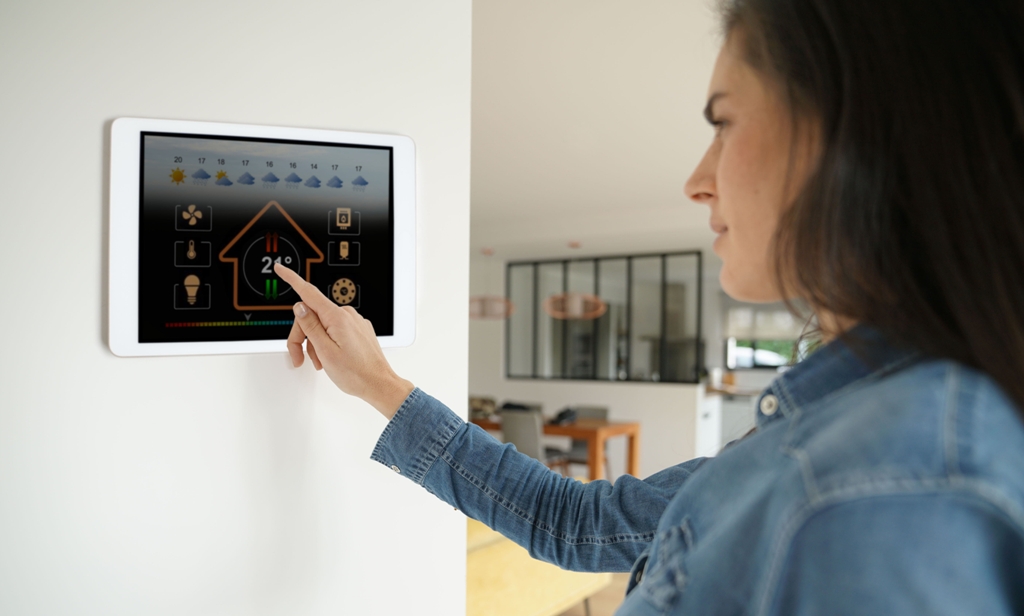 5 reasons to make your home smart
 The programming of your washing machine and the remote control of your TV, that's home automation! And thanks to it, you can make your home "smart".
 An intelligent house, or connected house, is a home that employs technology to make daily living easier for its residents while also respecting the environment. Everyone can make their home more comfortable and secure with home automation, whether it's to protect their home from invaders, their children from accidents, or to save money on energy. |Let's see closer below…
1. A connected house
The smart house communicates with various applications to be efficient: they work as a team! A wired or wireless network connects the appliances in the home, and everything can be controlled from one point.
How does it work?
 – Radio waves and infrared are wireless technologies are used in home automation.
 – The cables that use the existing electrical network must be installed by a specialized company that has studied their layout.
 – Through various tools (remote controls, boxes, smartphones, tablets), signals are transmitted to multiple devices, making the environment fast and easy to control. These commands can be done inside the house but also remotely, with a smartphone, for example.
 2. A house protected from intruders
 If a simple audible alarm is sometimes not enough to discourage burglars, clever solutions exist, and home security systems allow you to set up a real defence plan.
 – Depending on your needs (departure on vacation, weekend, night), you can anticipate scenarios: theft by a break-in, damage to the garden, late-night revellers, etc.
 – The necessary equipment is installed to respond to these scenarios: shutters closed, automatic watering, programmed lighting, etc.
 – This can stimulate your presence to discourage intrusion or trigger remote monitoring when you decide.
 The presence detector camera can generate an alert on a security service or even on your cell phone, thanks to video surveillance. If someone tries to enter your home, you will be notified in real-time and remotely. Then you can contact a security company or the police.
 3. A low energy house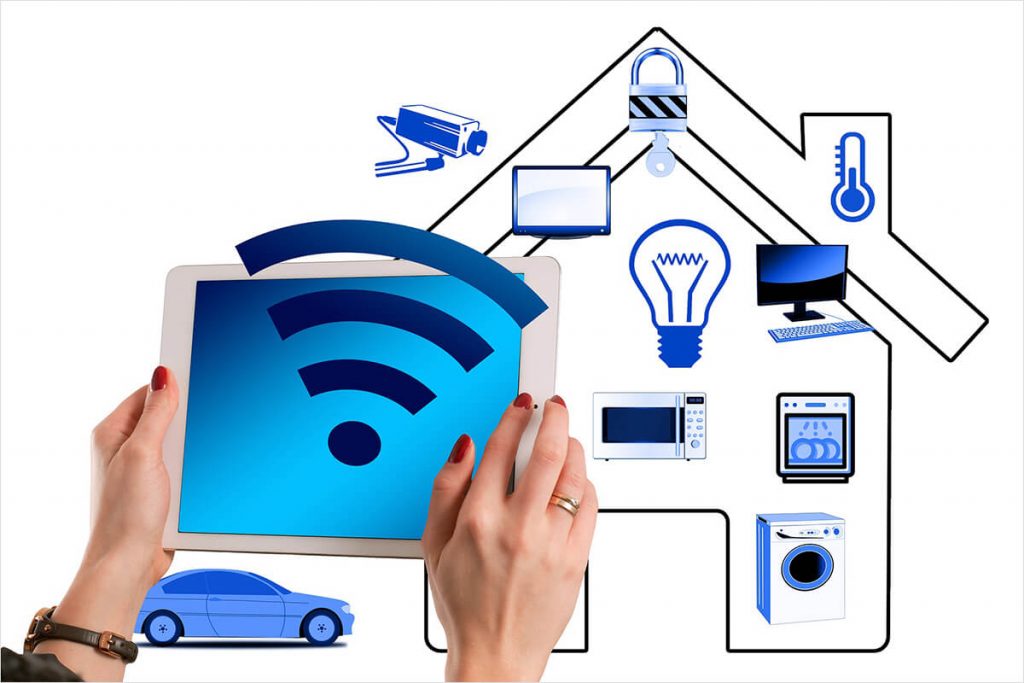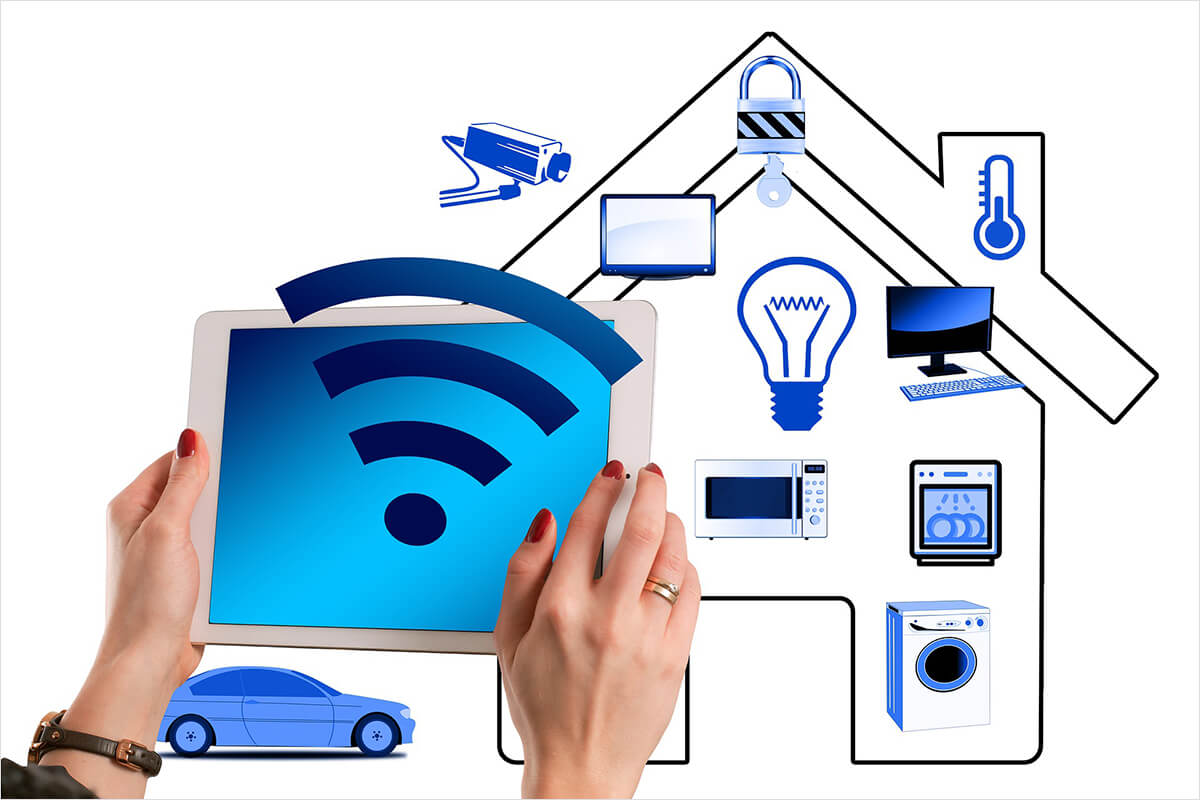 Multiple appliances can be programmed at home thanks to advances in technology and communication:
 – heating: it starts one hour before your arrival and turns off when you leave;
 – Lighting: timer and motion detector avoid you to forget;
 – watering: the intelligent automatic watering system is also the most efficient. It can be programmed at night, so the water does not evaporate, the plants are not scorched by the sun, and you sleep well!
 This programming allows you to save energy and, therefore, money.
 4. A home protected from domestic accidents
 Nobody is safe from a fall, a cut, a poisoning or a burn, or even a fire. Unfortunately, children are the first victims of household mishaps.
 And fortunately here, the smart home limits these risks by integrating:
 – smoke detectors;
 – carbon monoxide detectors;
 – alarms that can be triggered by the user (for people with reduced mobility);
 – motion detectors with alarms connected to the smartphone of your loved ones;
 – remote surveillance cameras (for children and dependent persons).
 Therefore, equipped with numerous sensors and alarms, the smart home can identify any potentially dangerous malfunction.
 5. A house adapted to the weather
The intelligent home's numerous sensors make it autonomous in terms of weather adaptation:
 – Shutters open in the morning and close at night.
 – The sunroof of a veranda can be more or less closed depending on the room's temperature.
 – The heating and air conditioning can be adjusted to the outside temperature to produce pleasant room air consistent with the season! 
 To contemplate making your home smart, read more: