Definition of Home Automation and Connected Objects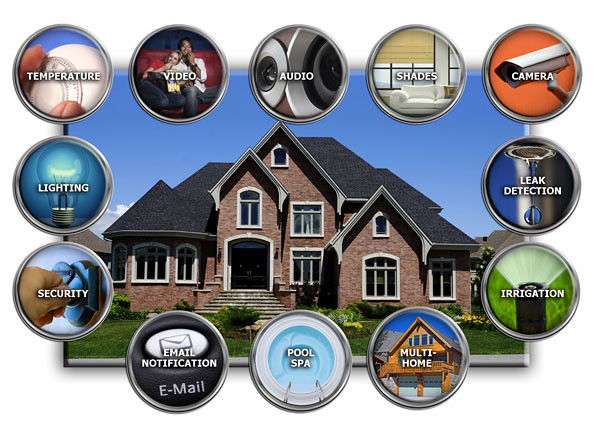 The intelligent management of housing, and more generally of buildings, is at the heart of several debates: environment, safety, comfort. With its various means of control and regulation, home automation is one of the keys to optimizing the energy efficiency of your home.
Difference between home automation and connected objects
In the homeworld, combining electronics and telecommunications gives birth to home automation and connected objects.
Home automation is a generic term encompassing the techniques and systems that automate, program and control your home; as such, optimizing energy, protecting the living space, and enhancing your well-being or lifestyle at home. In this world of home automation, more or less significant objects called "connected," i. e. connected to the Internet (IoT), have come to complete the installations and participate in the achievement of a real connected house (smarthome).
Home automation and energy
There are many home automation solutions for energy at home. For example, it is possible to control the home heating system according to the outside temperature, with radiators and other connected thermostats… You can also establish scenarios or programs related to your consumption habits (holidays, waking hours, leaving home, and then returning home and managing the night).
The programming allows the closing of shutters to be optimized and managed by the house automation — for example, the motorization of the shutters and lighting of the bulbs. The home system controls water flows and the quality of water as much in home automation of the bathroom or washing machines, as outside with home automation of the pool.
Therefore, home automation saves money and encourage sustainable development with low consumption!
Home automation and security
For security, home automation allows you to control everything (doors, garage, garden, swimming pool). For example, you can set up video surveillance with one or more scenarios via appropriate home automation programming, sensors, and alarms, or the detection of problems such as smoke.
Home automation and living comfort
Well-being is also taken into account by home automation thanks to installations dedicated to children, people with reduced mobility, or even seniors. The desire to keep older adults at home has generated many innovations among builders in recent years: uniquely adapted houses and everyday objects designed for fragility.
Home automation also makes your daily life easier thanks to garden home automation, which makes it possible, for example, to program watering, automate lighting, etc.
Inside the house, multimedia manages the sound and visual atmosphere with home cinema, bright screens, and music sound broadcasting.
Robots such as the connected vacuum cleaner and other domestic appliances make everyday tasks much easier for you. For example, some refrigerators identify missing items in the fridge and use large outdoor signs to order and deliver what is missing.
Home automation and connected objects have become a new trend in the housing industry. If you are thinking of moving, you can consider such unique aspects of housing that will make everyday life easier and more comfortable.
Hope the above helps. If you have more ideas, do not hesitate to share them in the comments section below.