Why Install a Wireless Intercom System?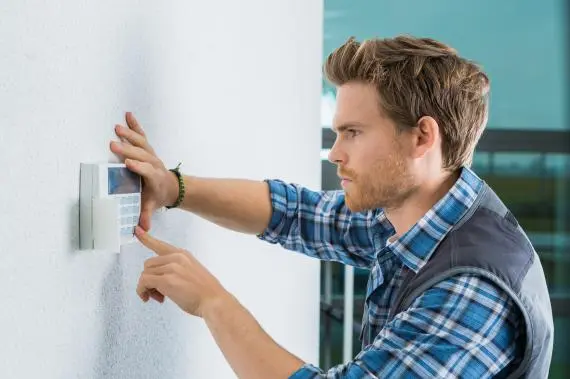 The breakthrough in technology has led to the advent of communication systems tailored to ensure the safety of buildings and facilitate interaction between people in the same building. The wireless intercom system, in particular, has been prevalent since its introduction. Why install this equipment in your home or workplace? The answer is in this article.
An easy installation
When choosing a wireless intercom, you will not have trouble installing your equipment with your security system. You won't need any wiring because the device operates on Wi-Fi connectivity.
As a result, you won't need to hire a technician to set up your wireless intercom.
Unlike a wired installation, the wireless system does not require cumbersome work. Also, you will be able to reduce the installation cost considerably.
It may, however, happen that the user feels the need to be assisted by a specialist in security system installation.
A consequent security
A wireless intercom system is designed to ensure the security of your home. As opposed to the classic doorbell, this equipment allows you to know, before opening, the person at your door. This will enable you to secure your home and its people during the day or at night.
Most of the wireless intercom systems on the market are equipped with a motion detector and an infrared system. The latter helps you see everything outside at all times.
By choosing a wireless intercom that incorporates video technology, you can combine it with various devices, including screens and monitors, for increased surveillance. You will be able to secure your home with peace of mind and serenity.
Moreover, whether you are at home or in town, you can answer the people who ring your doorbell.
Simplified communication
Once your wireless intercom system is in place, someone in the basement of your home can talk to someone on the second floor without moving. All they have to do is press a button, and it's done. When you use a wireless intercom system inside your home, you won't have to shout, walk down or up the stairs when communicating with other occupants.
It's an instant way to transmit an instruction or message. Many of the wireless intercom systems on the market range approximately 304.8 meters. This makes them ideal for workplaces or homes. Everyone in your home can therefore get help or attention quite easily.
In a workplace, the wireless intercom system will offer the ability to go around a conference to ask a question of colleagues quickly or share information with them.
Homeowners who install a wireless intercom system can constantly monitor their children's activities, no matter where they are in the home. This will make it possible to reprimand children who engage in unhealthy or dangerous play.